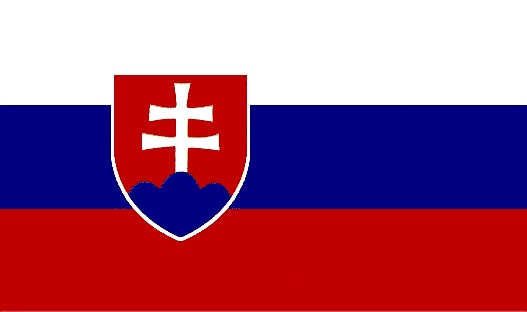 The National Flag of Slovakia was officially adopted on September 1, 1992.
Slovak flag consists of white upper strip, the middle is blue and bottom red. These colors are conventional Slavonic shades. They symbolize Slavonic harmony and independence.
The double cross represents Christian tradition and memory of St. Cyril and St. Methodius, the two missionaries who came to Great Moravia in 863 to strengthen Christianity. They created the first alphabet to be used for Slavonic manuscripts and wrote the first Slavic Civil Code, which was used in Great Moravia.
The three hills represent the Tatra, Matra and Fatra mountains. (Matra lies in the north of Hungary.)